Members: Joel Ray and Susan Cleereman
Packards currently owned: We have two 1956 Packards. The first is an original 400 hardtop with 38,000 miles that we bought about 20 years ago. We are the second owners; it came from Gladwin, Michigan with 30,000 miles. The car has original paint, chrome, and interior. A lot of service work has been done to the car, and it has been driven to the national meets in Toronto, Columbus, Detroit and South Bend, as well has a number of the Perrysburg meets.
Our second car is a 1956 Caribbean convertible that I have had for more than 30 years. We started a frame-off restoration of the car about five years ago and it is almost finished. Dan Boehm in Plymouth, Michigan did most of the work on the car in his restoration shop. Sue and I restored a number of individual items on the car. 
How long have you been an MCP member?
I am one of the founding members of Motor City Packards, and am a trustee of the national Packard Club (Packard Automobile Classics). I have held several offices in MCP over the years including director, activities director and served on the activities committee.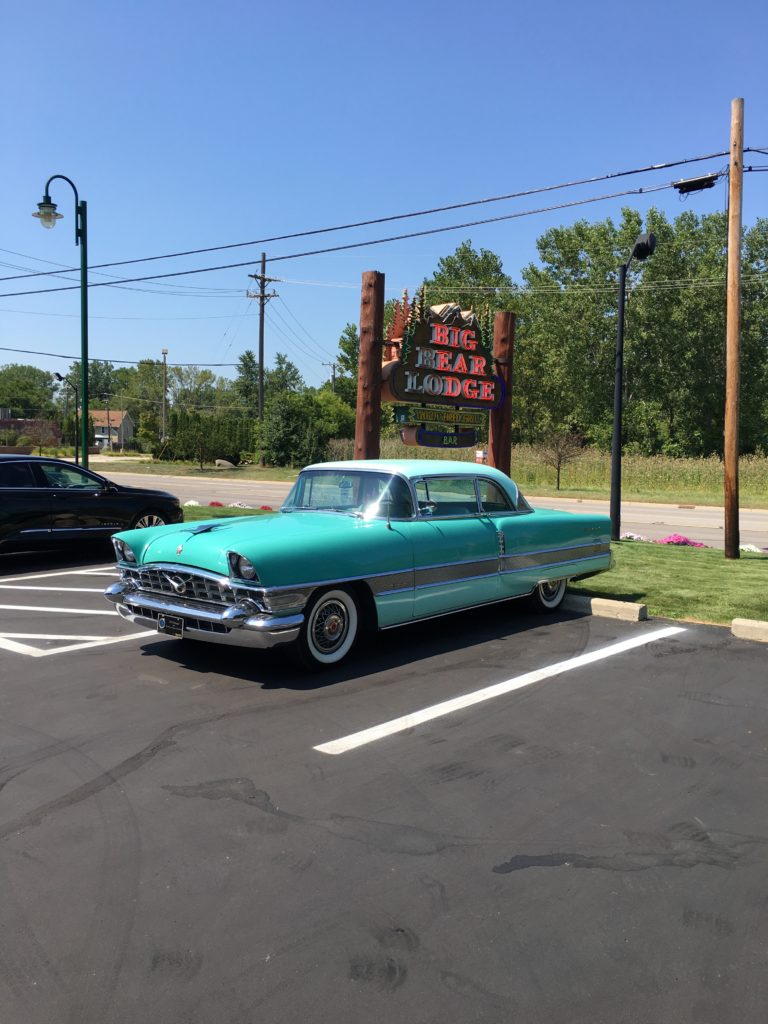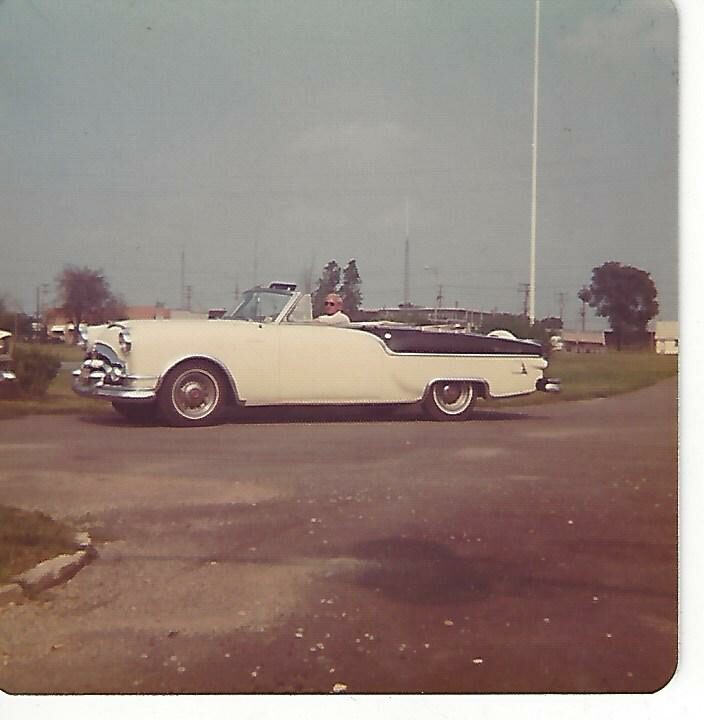 Do you have any personal or familial connection to the Packard Motor Car Company?
I have no family connection to the Packard company, nor did our family ever have a Packard automobile. I first noticed Packards when I was 10-12 years old seeing the cars now and then when passing by the St. Marys Packard dealership on Grand River in Detroit.
What is your favorite Packard-related memory?
My favorite memory is in 1973, driving my '54 Caribbean 25 laps on the Packard test track (this landmark feature of the Packard Proving Grounds unfortunately no longer exists). 
What was the first Packard you owned? What made you buy it?
I bought my first Packard, a 1954 Caribbean from a classified ad in the Sunday Detroit news. I did not have a clue about how the Packard model lineup worked. I paid the princely sum of $650.00 for the car and drove it home. I immediately joined the Packard Club and drove the car to the national meet in Detroit that year. I have been inducted into the Packard Club hall of fame this year and am honored to be selected.
Assuming you don't already own it, what's your dream Packard?
My dream Packard is the '56 Caribbean that I now own.
What do you get out of Packard ownership? Do you spend time working on your cars?
I do a lot of minor maintenance on my cars but as I get older, I have had work done by professionals on the bigger jobs. 
What do you enjoy most about being a part of MCP?
Being a part of MCP has always been great, the people in the club that I have met are the best.