Member: Dirk van den Muijsenberg
Packard owned: 1929 Model 626 5-Pasenger Sedan
How long have you been an MCP member?
March 2018
What drew you to Packards in the first place?
My interest in graciously designed, well-built luxury cars started at an early age. In 1984, when I still lived in the Netherlands, I first saw a 1959 Cadillac convertible with the tall tail fins pulling up at a local gas station and the dream to live in the USA and be able to own a car like that began. The dream became true in 1996, and I soon started attending car shows like the Concours d'Elegance of America to see all these beauties lined up.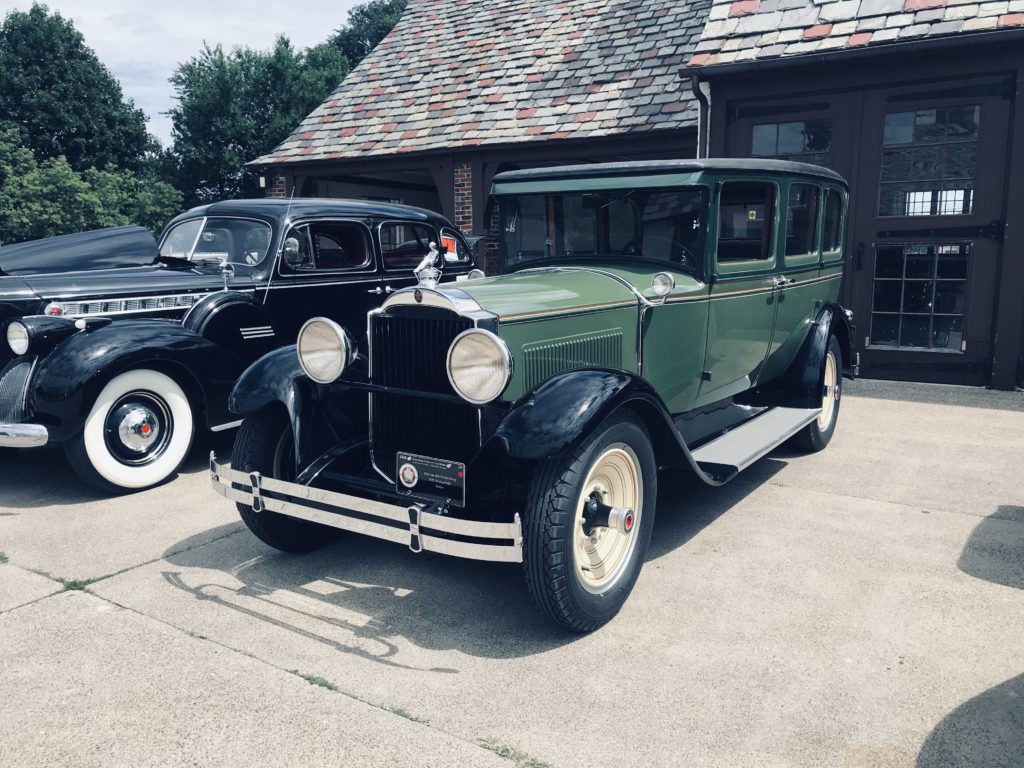 My interest was quickly drawn to the cars of the late 1920s-early 1930s, which I admire as the pinnacle of design elegance—when companies like Cadillac and Packard competed with the best cars that money could buy. What makes Packard more desirable to me is the fact that they were not part of a big brother like GM, but a standalone Detroit company with an interesting history and beautiful automobiles all produced on the same single assembly line, an engineering and logistic feat in itself. I quickly came to the realization that the cars of this era were out of my price range and that it may always be a dream to own one.
What was the first Packard you owned? What made you buy it?
The first and only Packard I own is my current 1929 626 Sedan, which I bought in March 2018. It all started with my interest in the late '20s cabriolet body design. Having a 1915 Ford Model T Touring, I know driving with the top down is great. But when caught in the rain while out driving, the canopy top provides little protection. Side curtains are not convenient, so I could appreciate the cabriolet style, a two-seater convertible with roll up windows.
I started to look at the listings on Hemmings and I noticed that these cars are desirable—and priced accordingly. Then my eye fell on the 626. It was concours-quality restored to original specifications (I am a purist who never believed in "drivability upgrades"), for a price that I could afford. Knowing that underneath the body the car is identical to the cabriolet, I could become a Packard owner, join the MCP, enjoy driving a high-end beautifully designed car with the famous Packard straight-8 at an attainable price.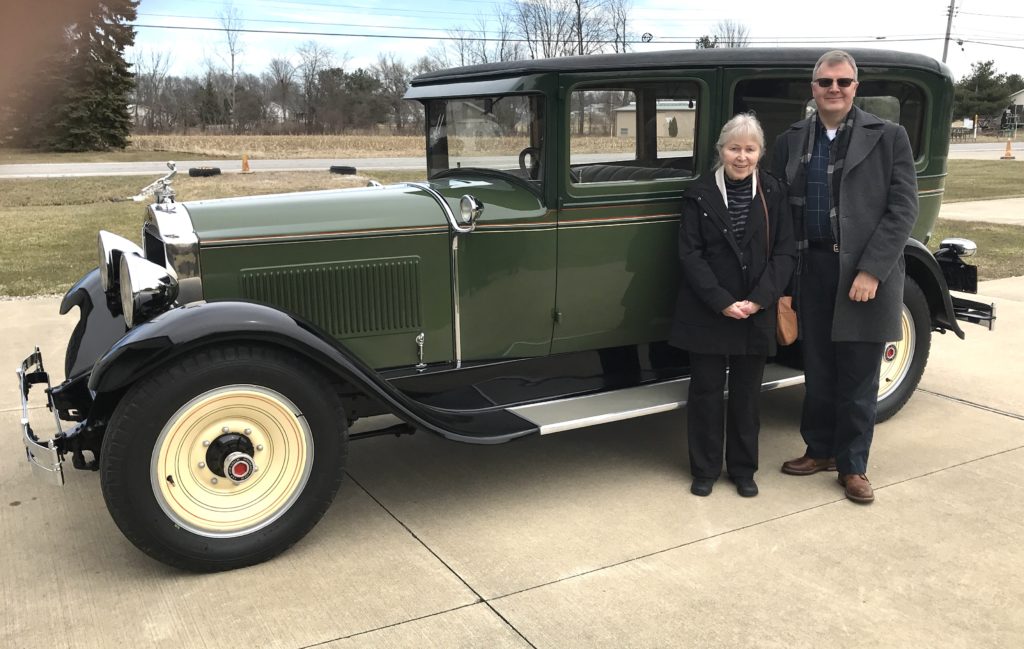 I decided one early cold Saturday morning to take a friend along for a drive to Ohio to "have a look" at the 626. When we arrived, the car was at the end of a hilly driveway parked in all its glory with the morning sun beating on the flawless paintwork. I told my friend that this was not a good thing, and she wondered why. I said I am looking at a car that I am already in love with, I have the funds it requires to become its owner, and I have not even driven it. Not a good position for negotiations!
I ended up buying the car there and then for close to asking price and enjoyed it ever since. I was even invited to the Concours d'Elegance of America with the 626, something I never dreamed possible, but it happened. That same year I won first prize at the Old Car Festival. 2018 turned out to be quite the year for me.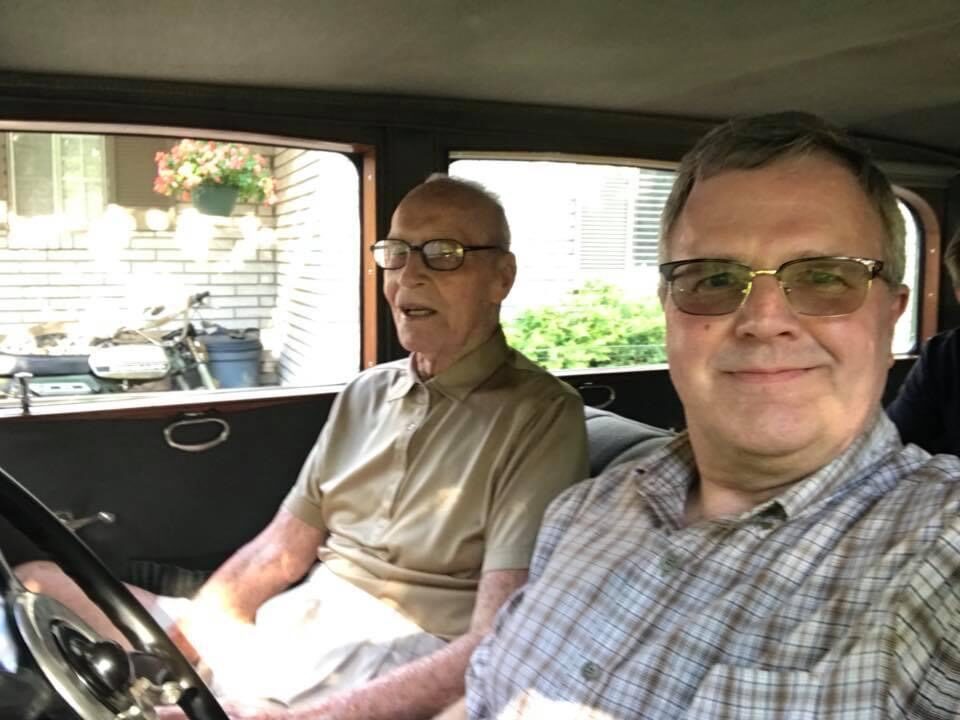 What is your favorite Packard related memory?
The day I bought my 626 and my participation with the Concours d'Elegance. I also gave the 90-year-old dad of a friend of mine a ride in the Packard. He knew these cars from when he was young and always wanted to ride in one. I helped his dream become true, which was a great day.
What do I get out of Packard ownership?
I enjoy going back in time and experience driving as it was in that era, with all the challenges that come with it. Learning about how to tune the Packard air valve carburetor (Wayne Funk, thank you!), learning how to shift the 3-speed non-synchronized transmission, and experimenting with different transmission oils (Shell Omala S2 GX 680 works best for me), the enjoyment it brings to others riding along and just simply admiring its sheer beauty while parked in my garage brings a smile on my face each time.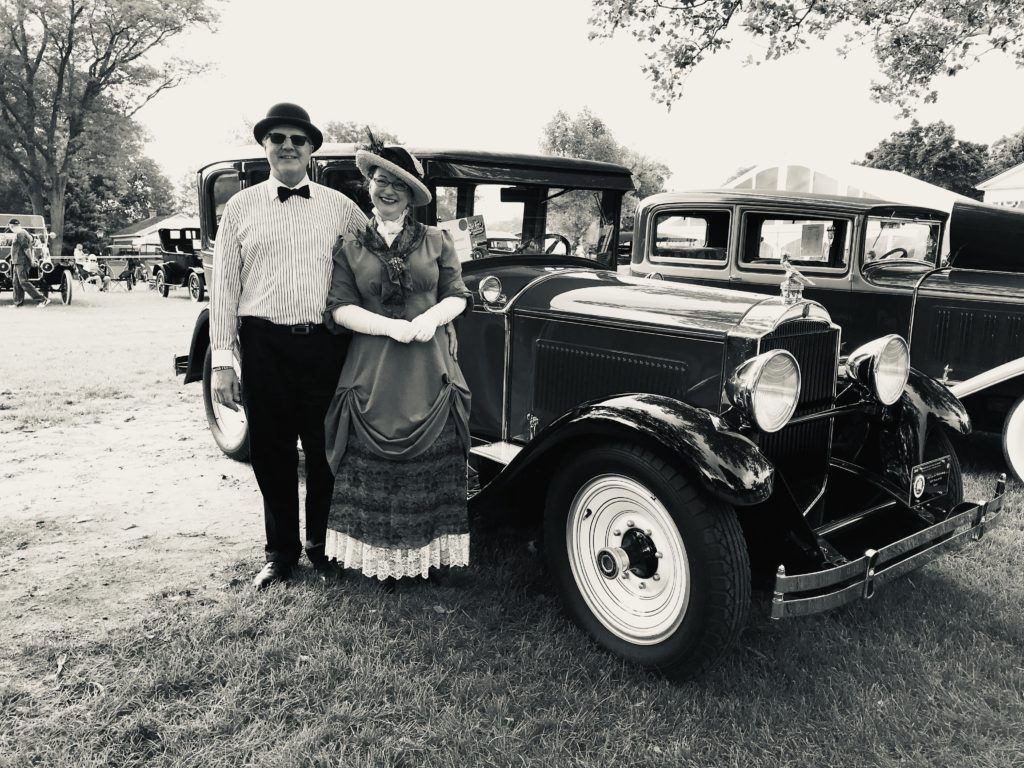 Car shows, outside the Concours or Old Car Festival, never have had my interest. Parking the car and sitting on a chair next to it for hours is not what I enjoy. I like the ownership and enjoy driving through the neighborhood or other short trips. Navigating the car in today's busy traffic is a challenge with people cutting in front of you etc., and hence I have no desire to take the 626 on long road trips. I drove the car once from Farmington to the PPG which was a very stressful ride. I will not do that again, sorry, unless I get a trailer.
What is my dream Packard?
My dream Packard would be a concours-restored, to original specifications, 1925- 1933 era Dual Cowl phaeton. Beautiful swooping lines and classic look with running boards, cowl lights, big radiator. An impressive stance all together but probably always out of my affordability. My next Packard will most likely be a Cabriolet of that same era.
What do you enjoy most about being part of the MCP?
Motor City Packards it where it all began, the home base for these beautiful automobiles. I have enjoyed talking part in the outings, tech sessions, and talk with fellow collectors who share the same passion and enthusiasm as me.