Members: David Marold and Sheila York. My adult sons Chris (Shannon) and Erick are also MCP members.
Packards currently owned:
1933 Super Eight Club Sedan (Model 1003)
1956 Caribbean Convertible (co-owned with my son Erick Marold). This car was previously owned by S. Truett Cathy, the founder of Chick-fil-A.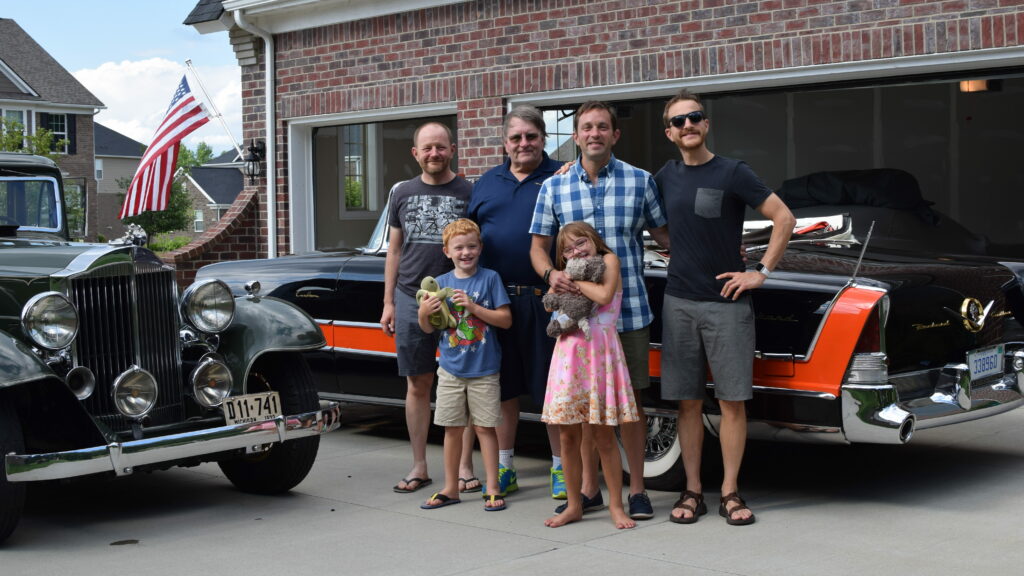 How long have you been a MCP member?
1976. I am a founding member. I saw an ad in the Detroit News with Marvin King's name and number, called him, and went to a Thursday night meeting at the Dearborn Civic Center across from where I worked at Ford.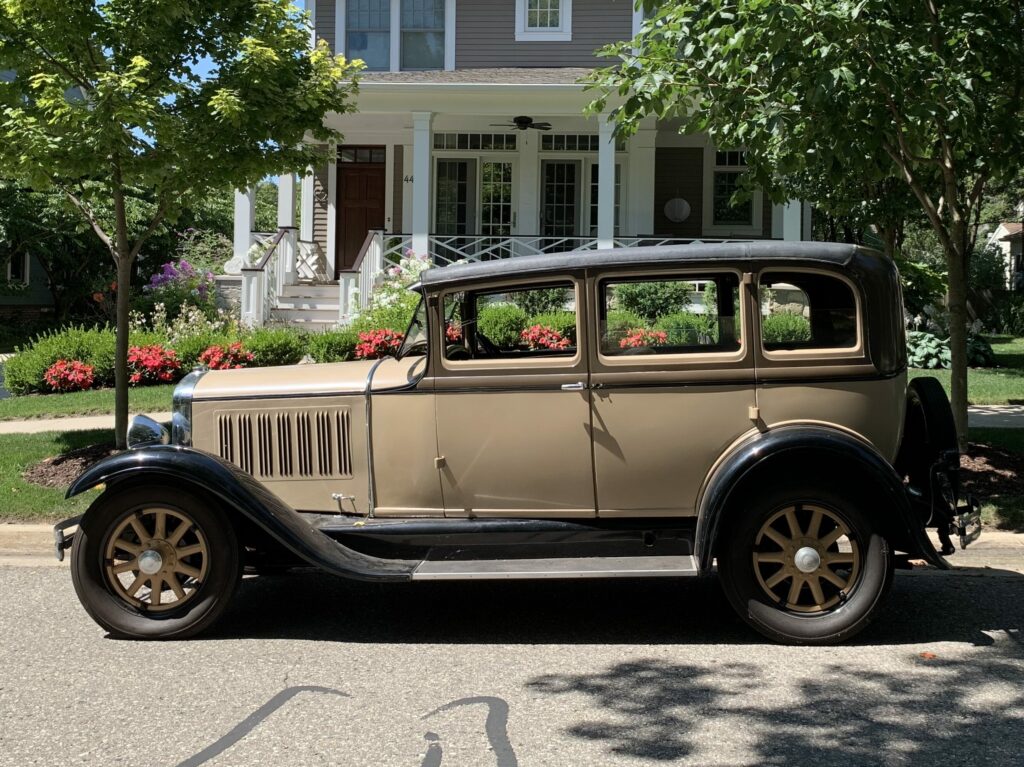 What drew you to Packards in the first place?
My Dad bought a used 1949 Packard 22nd series Deluxe 8 sedan and traded in the 1929 Studebaker Dictator that his Dad bought new. He told me I could have the Studebaker when I turned 16 and I liked cars from then on, but the love transferred to Packards.
In January 1958 my Dad bought a 1956 Clipper Super sedan. By the way, I still have the '29 Studebaker, and the '56 Clipper is in North Carolina, I think.
What was the first Packard you owned? What made you buy it?
The first Packard I bought was a '56 Patrician that had a scrap title. I bought it for $45, and I stored it on a friend's farm about 30 miles from my home. One day he showed up in the family's VW Microbus with the engine and transmission in the bus—and the bus was bowed in the middle from the weight of the massive Packard 374 CID engine. His dad was not happy.
Shortly thereafter I bought a '55 Clipper Panama frozen in a pond of ice for $60 with a bad transmission. When the ice thawed, I actually drove it home. I drove that and the Studebaker to high school my senior year. In my high school class of 633 students, everyone knew that I was crazy about Packards, and I had quite a number of comments in my yearbook, probably the most memorable was, "To an outstanding lawyer and a connoisseur of fine Packards."
Do you have any personal or familial connection to the Packard Motor Car Company?
No family connections to PMCC, but I did have the honor of introducing James J. Nance and Dick Teague at the annual banquet Perrysburg (Ohio) meets. One of my favorite Packard employees was Bill Allison and I recorded a video of him talking about the cycle car in his basement before the club did one of him. Unfortunately, I am not sure where it is, if I even have it.
What is your favorite Packard-related memory?
My favorite memories were riding in my Dad's Packards as a kid on vacation. I remember going up Pikes Peak in the '49 on a hot day and it overheated, and we had to pull to the side of the narrow two-lane road for what seemed like two hours.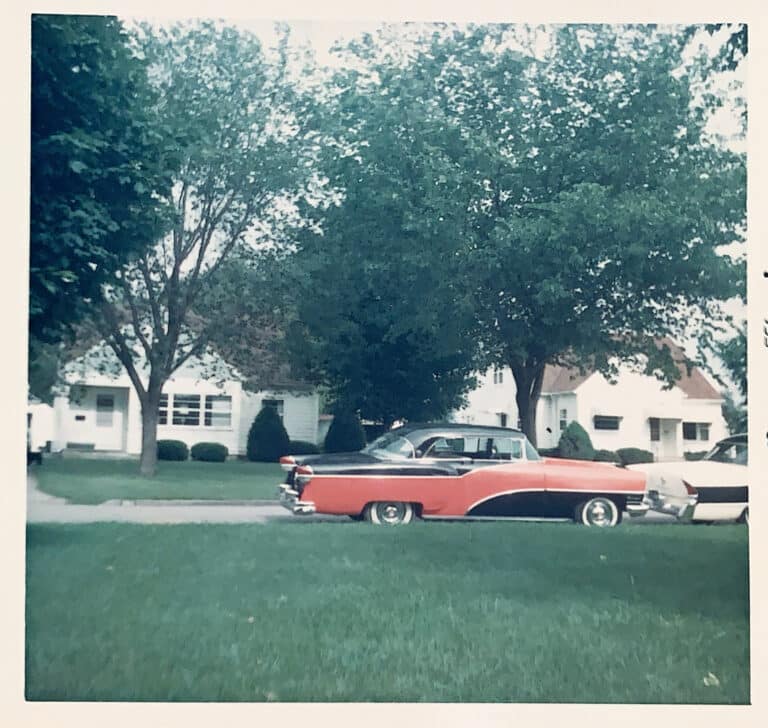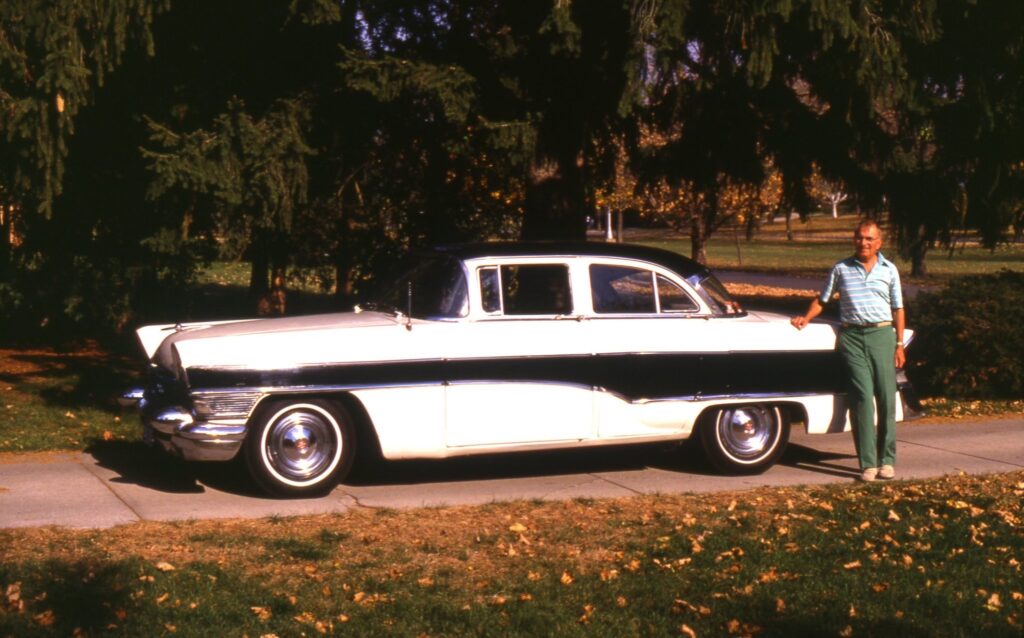 Also, when my Dad first got the '56 Clipper Super, there was a new stretch of US Highway 20 nearby and he wanted to see how fast it would go. We got up to almost 110 mph and he stopped. I came home and excitedly told my Mom how fast we went, and my Dad got in trouble.
In Detroit, my favorite Packard memories were at MCP activities, especially the early Perrysburg activities where there were over 300 people and almost 100 Packards at some of the events.
What do you get out of Packard ownership?
What I like about owning Packards is time with my sons and grandchildren, going to MCP events and other events like the Eyes on Design and Wings and Wheels. I like talking to all the people who have no idea what Packard was. I did minor mechanical work on my cars until the 1990s.
Assuming you don't already own it, what's your dream Packard?
My dream Packard is a '56 Caribbean. I owned the first one for 21 years, and have now had the one I own with my son Erick for almost four years. I briefly owned a 1955 Caribbean with my friend Joel Ray. Another dream Packard, if money were no object, would be most any Darrin.
What do you enjoy most about being a part of MCP?
MCP has always had really good people. I have had many friends over my 46 years of membership. We share the same love of Packards, and many know so much about the cars and are willing to help you.