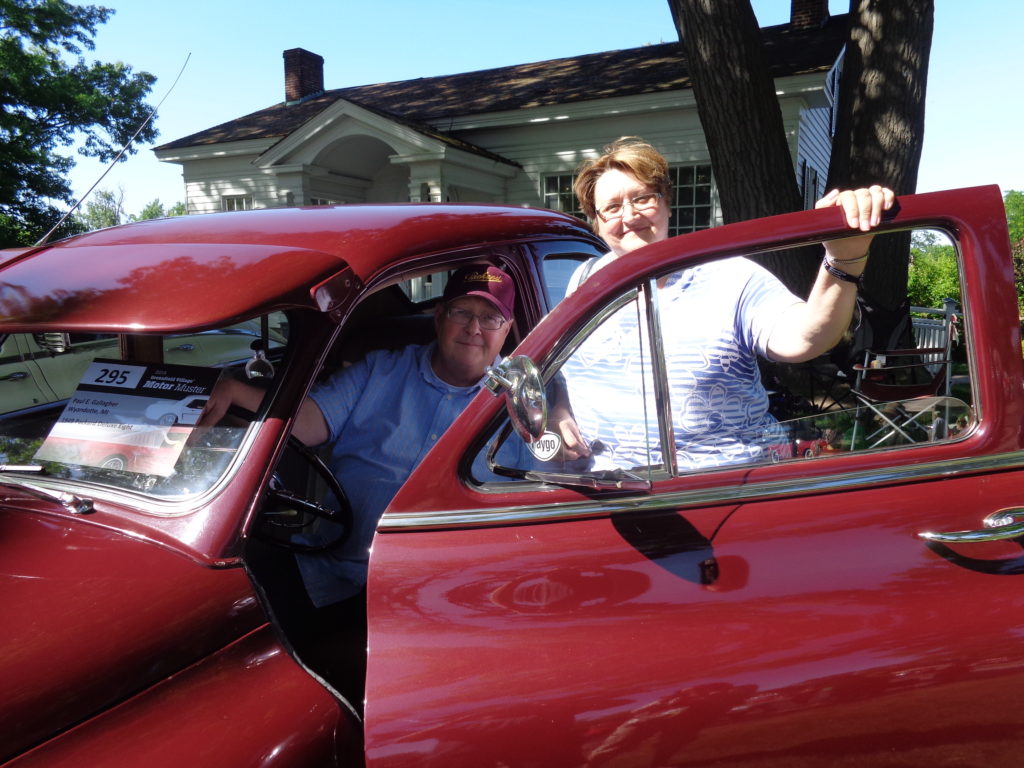 Members: Paul and Jean Gallagher of Wyandotte. I am a retired funeral director and Jean retired from the Wyandotte Schools where she taught art to elementary students.
Packards currently owned: 1949 Packard Deluxe Eight – 23rd Series – Maroon
How long have you been a MCP member? Joined MCP in 2011. I have been the Club Treasurer since 2014 and Treasurer of CARS R STARS (held annually at the Packard Proving Grounds) since 2016. I received the MCP Cramer Award in 2017
Do you have any personal or familial connection to the Packard Motor Car Company?
My grandfather was a funeral director in River Rouge. He was what you would call a "Packard man." I have photos from the 1930s showing Packards that he used at the funeral home for "Family Cars." He bought a Packard-Henny hearse in 1939 and used it all through the war years until the mid-1950s.
The story goes that Grampa could have easily purchased a less expensive hearse that would have suited his needs, but he paid substantially more for the privilege of owning a Packard.
What is your favorite Packard-related memory?
One of my oldest car memories was of going to the cemetery in Ecorse with my Dad (also a funeral director), with him driving the '39 Packard-Henney. It was the day before a funeral, and Dad had to help install a wooden rough box in the grave and took me along. I remember sitting on the back of the Packard hearse with the rear door swung wide open and watching my Dad work with the cemetery sexton. I was probably about three years old, so that was well over 65 years ago! The '39 steering wheel was brown in color and round with 2 semi-circle inserts inside of the wheel. I still get goosebumps when I see one. That was one magnificent automobile.
What was the first Packard you owned? What made you buy it?
The "49 Deluxe Eight I have now is the only Packard I have owned. I bought it in 2007 on an E Bay auction, sight unseen. I borrowed a pick-up and trailer and went to Kentucky to pick it up. The seller required no deposit so I figured that if I didn't like it, I could drive away without it. That was not the case, although. The car was as described, far, far from perfect, but a decent car at a reasonable price that has served me well.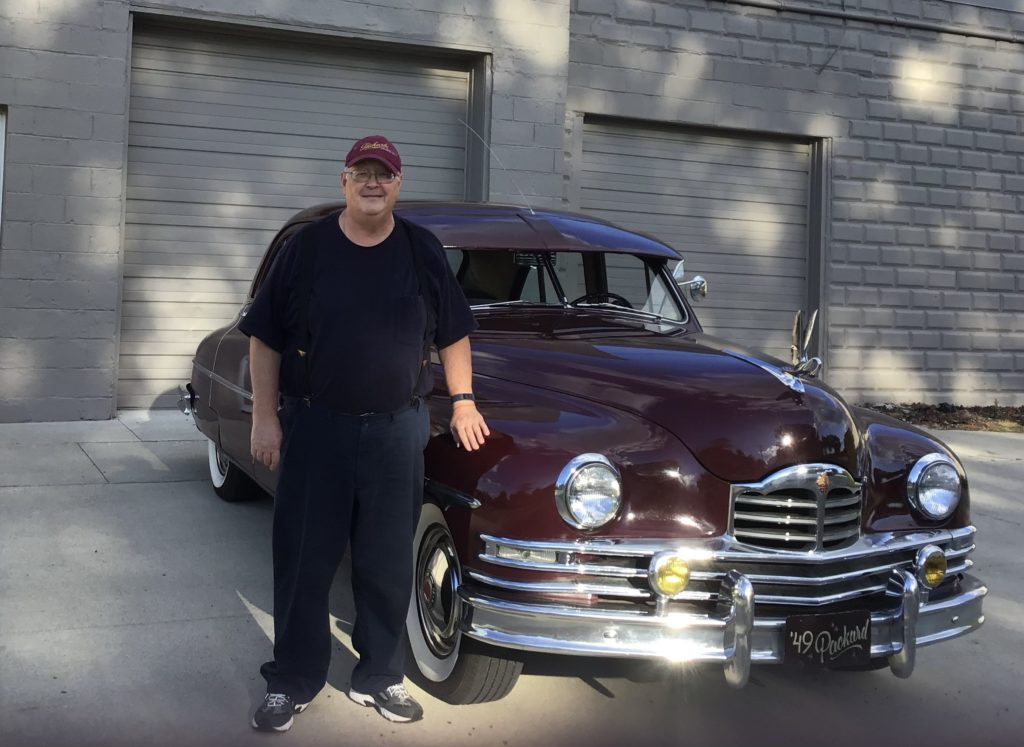 I had one collector car before this car but, like Grandpa, I always wanted a Packard.
Besides the connection to Grandpa's funeral home, I always like the idea that Packard's history was almost completely defined in the City of Detroit. A real hometown product. The Arsenal of Democracy. In researching ownership at the time, I found that if you were shopping for a car for around $10k, you could buy a nice Packard for about the same price of a lower quality Plymouth, Ford, Dodge or Chrysler.
What do you get out of Packard ownership?
I am unfortunately not very mechanical, but I do like to do minor repairs that I can handle and maintenance. I rely on the internet for as much advice as I can get. The PackardInfo.com site is one of my favorites.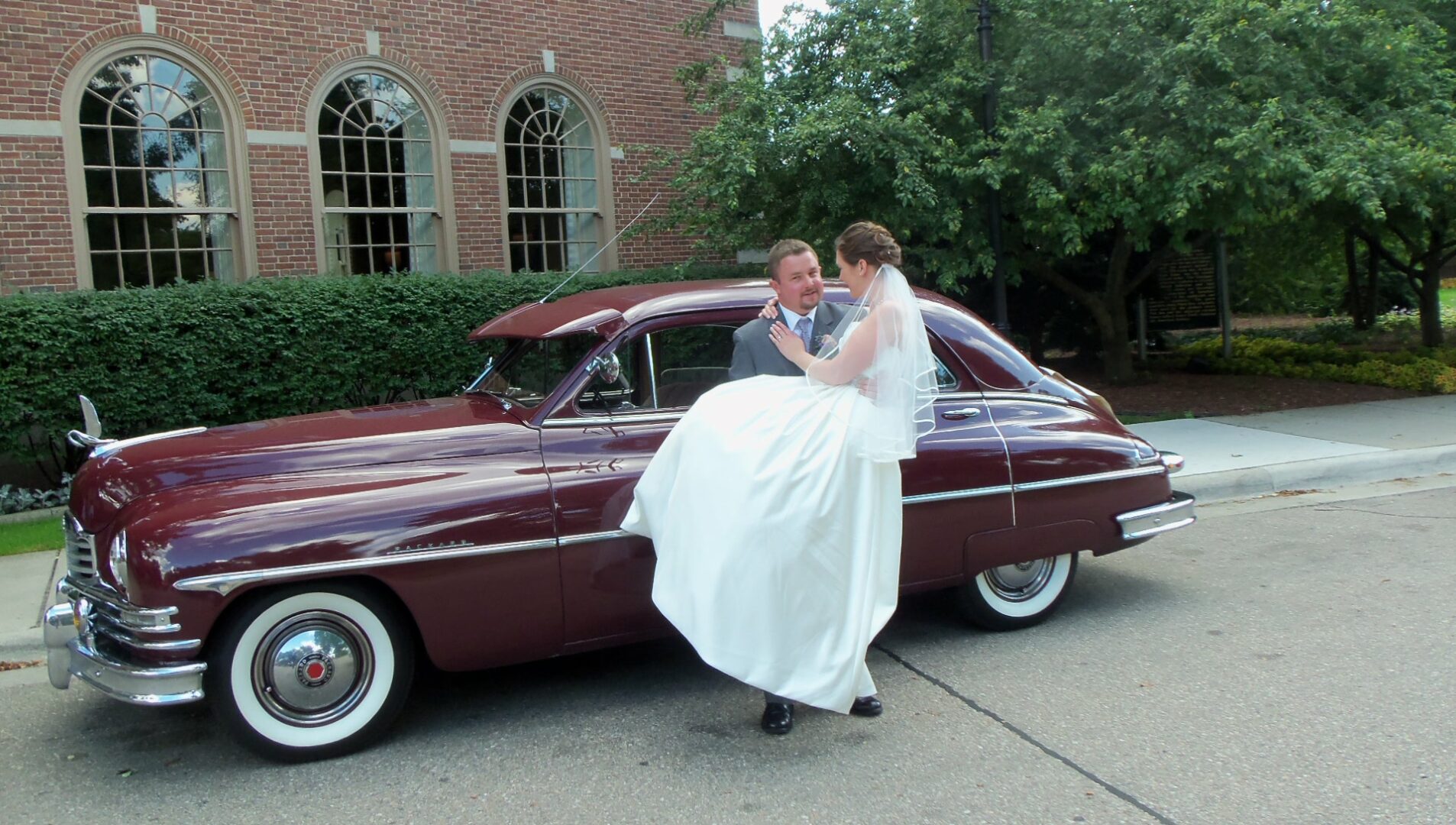 I enjoy car shows the most, where the Packard parks and I can sit and talk with other car buffs. My favorites are the Motor Muster at Greenfield Village, the Ypsi Orphan Show and the Royal Oak Park during the Woodward Dream Cruise. A Packard is rare at a car show and always draw a lot of attention. There is no lack of conversation, stories and question to be answered. It's never dull.
Assuming you don't already own it, what's your dream Packard?
I would love to own a '53-'54 2 door Packard with Ultramatic, power steering, and Easamatic power brakes. I also would like a '55 Clipper Hardtop, but I prefer the straight-eight compared to a V-8.  I love more modern Packards with the "sore thumb" taillights.
What do you enjoy most about being a part of MCP?
Motor City Packard has been a great experience for Jean and me. There are a lot of warm and welcoming members. The activities committee has really tried to put on some great events that have been fun and social. Frankly, some of the venues could not be visited if you were not part of MCP. We attend as many as we can. We have participated in four PAC National Meets and one Henry Joy Tour.